Welcome! Dolls of Travesty aims to create and showcase unusual handmade dolls adapted and origninally made from a variety of materials and techniques. Dolls of Travesty's doll-making ranges from re-vamping abandoned & neglected dolls to handsewing dolls from scratch and embellishing them with paint, collage, and found objects.

A Doll of Travesty can become an ideal and peculiar companion to adore, confess or vent to, provide stress reduction, meditation, or bring comfort and satisfaction to your daily life. 

Use the toolbar below to navigate around the site and to see what dolls are being featured.

If you have any questions about what is featured on this site or want to contact me,
click here.
  Thanks for visiting!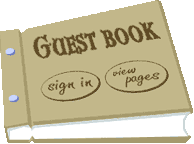 HOW TO PLACE an Order:

E-mail me
with your order request(s) and I will confirm if the doll is currently in stock.
PAYMENT OPTIONS:

In your e-mail, please indicate your method of payment and I will send you address mailing information if needed. I accept money orders, checks, and credit cards through PayPal.

dolls of travesty

peculiar doll companions since 1998

created by artist gretchen miller